Last time out at AltitudeX MCR 2021
Over 700 joined us for a packed day of talks, insights and practical workshops. Want to join us for the next one? Hit the button below and be the first to hear about AltitudeX MCR 2022!
Three tracks, two stages, one great agenda
AltitudeX's lineup of world-renowned leaders will share their experiences, learnings and insight on decision making.

Act
Data and insight isn't enough. We need people to make decisions, and learn from the outcomes and connect dots into the future.

This track is where we reflect and learn, looking at how we can make the right decision every time.

09:30 – 10:00 GMT
A new era for Peak and Decision Intelligence
Richard Potter, CEO of Peak, will show us how business can thrive in the Fourth Industrial era by harnessing the power of AI to make great commercial decisions, and outline why he believes Decision Intelligence will be the biggest new software category for decades. Richard will also be sharing some big updates on the future of Peak.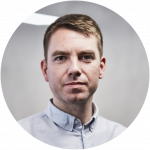 Richard Potter
CEO and Co-founder at Peak
10:00 – 10:30 GMT
Decision making: is it time for an upgrade?
Making decisions is something we all have to do – thousands of them, every day. But are there human biases at play that mean we often make bad decisions? How can we overcome those biases and flaws to ensure we learn from failure rather than be doomed to repeat our mistakes?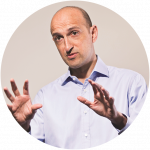 Matthew Syed
Author, journalist and former English no.1 table tennis player
10:30 – 11:00 GMT
Lessons learnt from a career in broadcasting
Every decision is a risk, but big risks deliver big rewards. Lorraine Heggessey, BBC One's first female controller, shares the lessons she's learned over the course of her career. From an undercover trip to the Soviet Union in the 1980s, to scheduling programming during the 9/11 attacks and navigating the rise of social media, Lorraine has built a career on taking risks, often making decisions the entire nation could critique.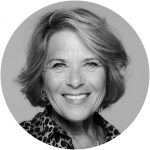 Lorraine Heggessey
First female controller of BBC One
11:30 – 12:00 GMT
Peak customer panel: the impact of Decision Intelligence
The last two years have been immensely challenging for businesses – hear directly from commercial leaders making decisions in tough conditions, who are still investing in innovation and are embracing the transformative power of AI to make a difference to their business.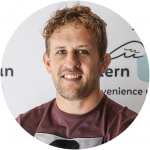 Simon Mellin
CEO and Founder at The Modern Milkman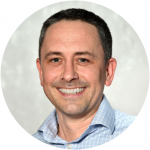 Mark Elston
Customer 360 Controller at Molson Coors
12:00 – 12:30 GMT
Connecting dots into the unknown: making decisions about an unknowable future
We'll talk to those that have had success making the hardest decisions of all: what is the future going to look like? Our panel has to connect the dots into the unknowable future, and not only make predictions about the future, but invest their time and resources into those predictions. What can we learn from those that do this well?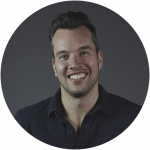 David Foreman
Managing Director at Praetura Ventures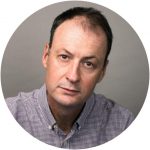 Keith Wallington
Chairperson, Investor, former COO of Mimecast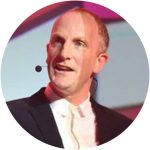 Hugh Campbell
Co-founder and Managing Partner of GP Bullhound
12:30 – 13:00 GMT
It's time to level up your organization with Decision Intelligence
Neil Ward-Dutton, VP Analytics, AI and Automation Europe at IDC will talk us through upcoming research from IDC that shows how business pace and complexity are driving the need for Decision Intelligence and discuss the key considerations companies need to keep in mind if they want to succeed with AI.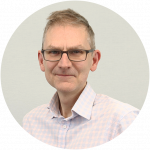 Neil Ward-Dutton
VP Analytics, AI and Automation Europe at IDC
14:30 – 15:00 GMT
AI for good: how technology can help society's most vulnerable
Technology can be an enabler for commercial businesses, but charities also collect data that can be used to make important decisions. In this session we will hear about FareShare Greater Manchester, an organization that distributed an incredible 8 million meal portions during lockdown. We will hear why they are looking to AI to make an impact on the work they do.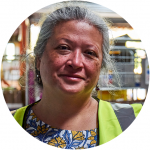 Miranda Kaunang
Head of Development at FareShare Greater Manchester
15:00 – 15:30 GMT
Special guest: Christopher Wylie
With insights and stories from his time at Cambridge Analytica, Chris will discuss the future of technology, psychographic targeting, and how AI will be used to predict cultural trends, from fashion to politics.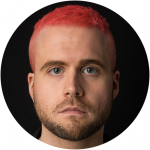 Christopher Wylie
Head of Insight & Emerging Tech at H&M
16:00 – 16:30 GMT
How to inspire others to act
"Do or do not, there is no try". So said Yoda, the wisest of all Jedi. How can we also inspire our company, our team, to be decisive, to have the courage and conviction to act, to take risks, and to learn from failure? What kind of leadership maximizes our chance of success, and how is leadership changing?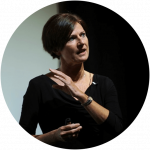 Nicky Moffat
Former HR Director at the British Army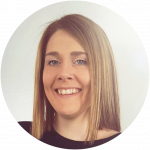 Cat Foster
Learning and Development Manager at Peak
16:30 – 17:00 GMT
Being the 'Yes Man'
Decision making is hard. So what happens when you don't have to make any decisions at all and simply say 'Yes' to everything? Hear from comedian, presenter, and author of 'Yes Man', Danny Wallace, who did just that for an entire year.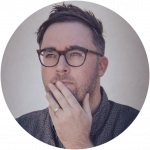 Danny Wallace
Author and Presenter
17:30 – 18:30 GMT
Post-event drinks reception, sponsored by Intel
We'll be heading over to Escape to Freight Island, just next door to Depot Mayfield, for a glass or two of the good stuff. We hope you can join us!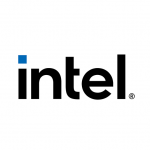 Sponsored by Intel
Enrich
To make great decisions we need to enrich our data, level up our teams and push ourselves to reach new heights.


This track will explore how we can use technology and techniques to improve our decision making, as well as exploring ideas that can empower our existing people and teams.

10:30 – 11:00 GMT
Supercharging farming with AI
Hear how FOTENIX, an ability provider enabling smart operation of agricultural machinery, uses the Peak platform to supercharge its data science and improve crop yields and soil health.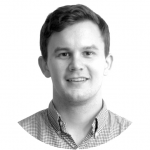 Charles Veys
Managing Director at FOTENIX
12:00 – 12:30 GMT
A look inside Peak
A tour through Peak's Decision Intelligence platform, highlighting some of the key benefits and functionality that make it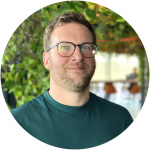 Chris Billingham
Lead Product Manager, Peak
12:30 – 13:00 GMT
Why data alone isn't enough
Despite having more data at our fingertips, many believe it's getting harder, not easier, to make decisions. Data science, ML and AI might hold the key to finally being able to make the most of our data and supercharge our abilities to make fast, accurate decisions all the time.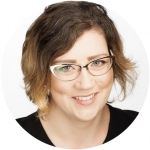 Leanne Kim Fitzpatrick
Head of Data Science at Financial Times
15:00 – 15:30 GMT
What is AI, anyway?
So you've heard of ML, and have read about the exciting potential of AI to change our world. But how? Is it possible to explain it all without having a PHD? In this session, we'll answer the questions about AI you've been too afraid to ask, with some help of some younger Peakers.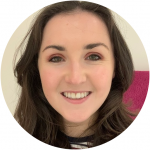 Áine McTiernan
Customer Success Manager, Peak
17:30 – 18:30 GMT
Post-event drinks reception, sponsored by Intel
We'll be heading over to Escape to Freight Island, just next door to Depot Mayfield, for a glass or two of the good stuff. We hope you can join us!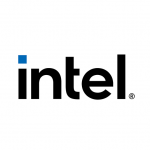 Sponsored by Intel
Combine
To connect the dots, companies must break down silos and bring together insight, expertise and experience from different areas of their business.

This track will explore the benefits of combining things together, be that data, teams, or people.

11:00 – 11:30 GMT
A single source of truth: lakes, ponds, warehouses and removing silos of data
Data, data everywhere, and not a drop of insight. An organization's data can exist spread across dozens of different systems of record, what are the benefits of having a single source of truth? Can we finally unlock the potential of our data? And do data warehouses and lakes hold the key?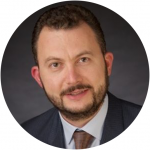 Dimitri French
Principal, AI&ML at Amazon Web Services (AWS)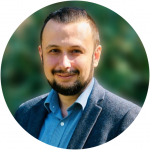 Vladimir Brenner
Director, Scale Partners at Intel
14:30 – 15:00 GMT
How to break down barriers to innovation
Every company wants to innovate, so why is it hard for companies to actually be more innovative? How can we better communicate internally about new opportunities for growth in order to get buy in at every level? How can organisations create a culture that embraces testing out new ideas? In this session Priya will share advice and learnings from a career spent embracing new technologies and disrupting industries.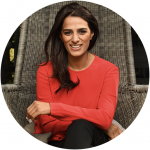 Priya Lakhani
Serial entrepreneur, Founder CEO at CENTURY Tech
15:30 – 16:00 GMT
Why R&D should be for everyone
Research and development not only can uncover opportunities for the future, they can change the way we work today. Tapping into the academic community can be an underused channel to bring huge benefits to the commercial sector. Here we discuss Peak's work with the University of Manchester and how your organization can also benefit.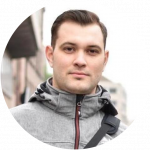 Alex Bogatu
Applied AI Scientist, Digital Experimental Cancer Medicine Team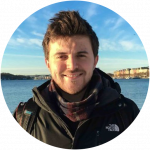 Mark Douthwaite
ML Engineer and Data Scientist at Peak
17:30 – 18:30 GMT
Post-event drinks reception, sponsored by Intel
We'll be heading over to Escape to Freight Island, just next door to Depot Mayfield, for a glass or two of the good stuff. We hope you can join us!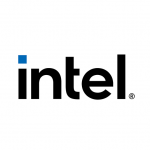 Sponsored by Intel
Practical and actionable, our workshops leverage Peak's expertise to show you the 'how' of embracing AI to transform decision making.
11:00 – 12:00 GMT
MLOps: getting machine learning into production
Creating autonomy and self-sufficiency by giving people what they need in order to do the things they need to do! What gets in the way, and how can we overcome those barriers? How do we get started quickly, effectively and safely? We'll come together to look at what MLOps entails, some of the tools available and what common MLOps pipelines look like.
12:00 – 13:00 GMT
Data science solutions: lightning talks
In this session, data scientists from Peak will talk about some of the innovative solutions we use to deliver value to our customers, sharing their real-life stories and practical examples. What was the business problem? How did we address it? How did the customer benefit? These topics and more will be discussed by the very data scientists that developed those solutions.
14:30 – 15:30 GMT
Engineering lessons from a high-growth scale-up
The story of Peak's transition from professional services to PaaS in five years: monoliths to microservices, dashboards to an end-to-end AI platform and the reinvention of this platform many times along the way. Peak's engineers reflect on the decisions that led to why they did what they did, demonstrating what went well, what could have been done better – and what is still left to do!
15:30 – 16:30 GMT
The importance of interpretability in Decision Intelligence
Without the trust of decision makers, even the best model will be unable to deliver value to a business. Gaining trust, and explaining models in a way that builds trust, is a crucial part of data science. But in a field where models might be complex – or even an opaque black-box – this isn't easy. We'll reflect on the times when explainability might have been a challenge, considering why that was the case and how hurdles were overcome. We'll evaluate different explainability methods available to data scientists, and have an open discussion about current challenges in the field.
All day, presentations across lunchtime
Student poster sessions
An opportunity for students and academics to present their work in front of industry leaders and future employers to show off your skills.
Leaders, innovators and experts will be sharing their knowledge with us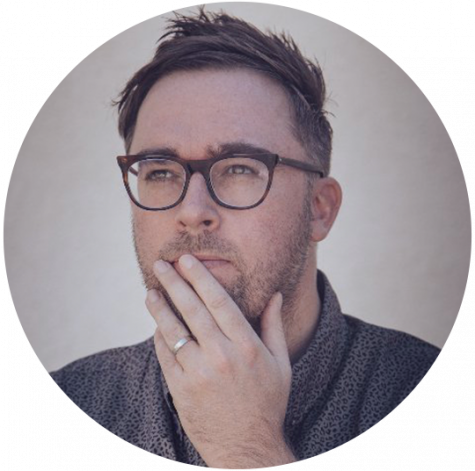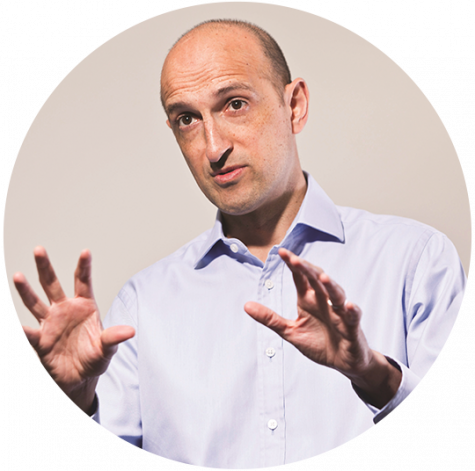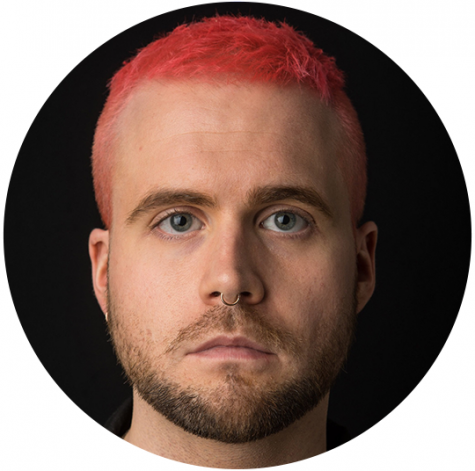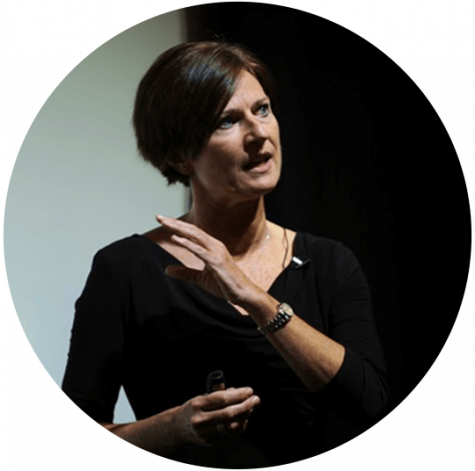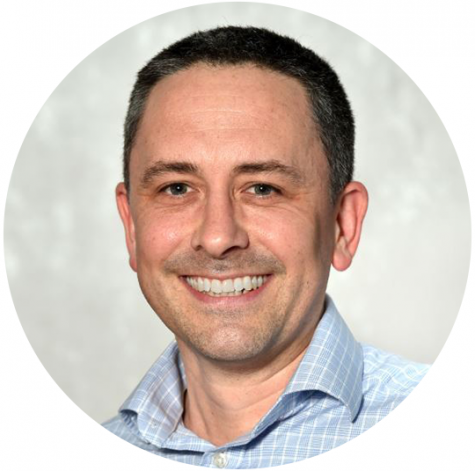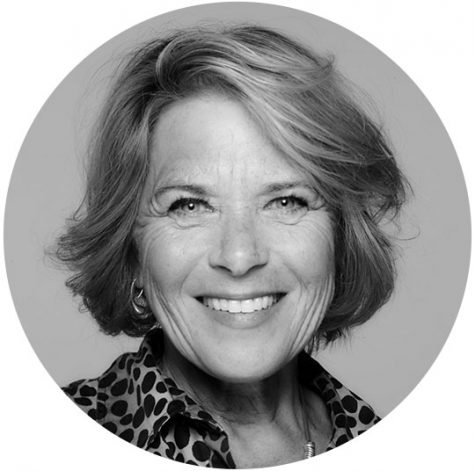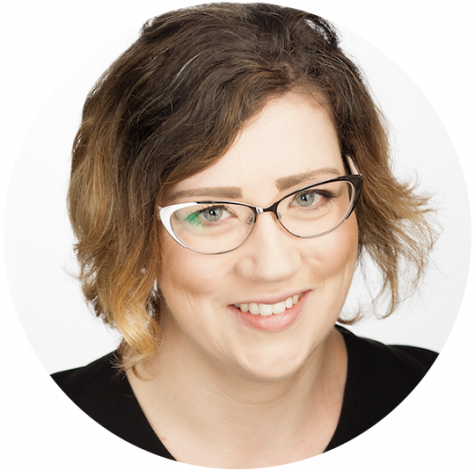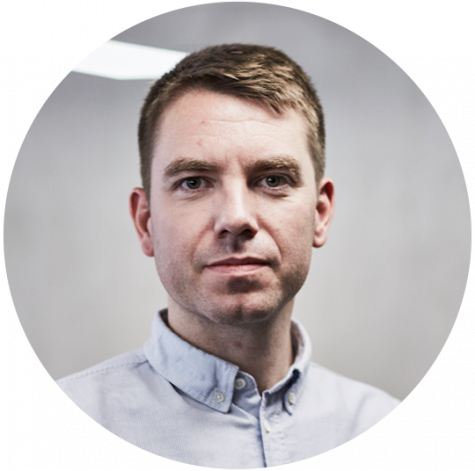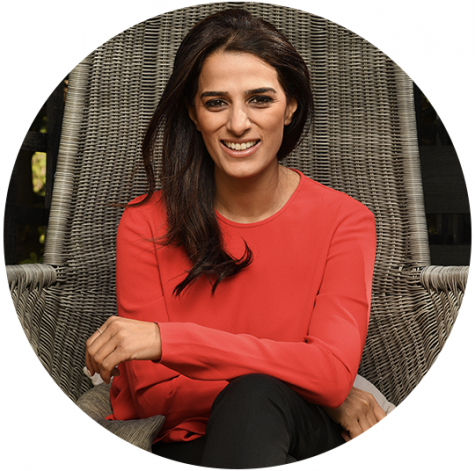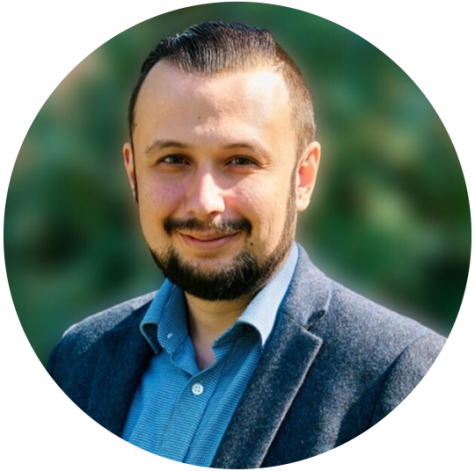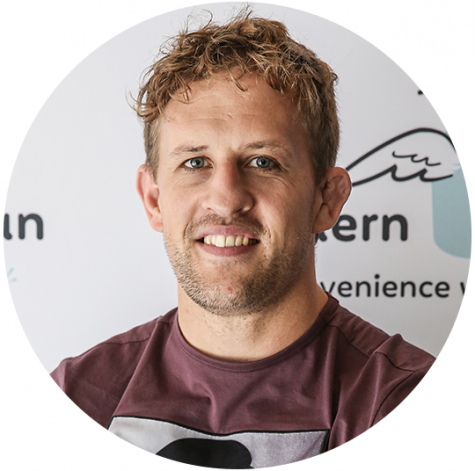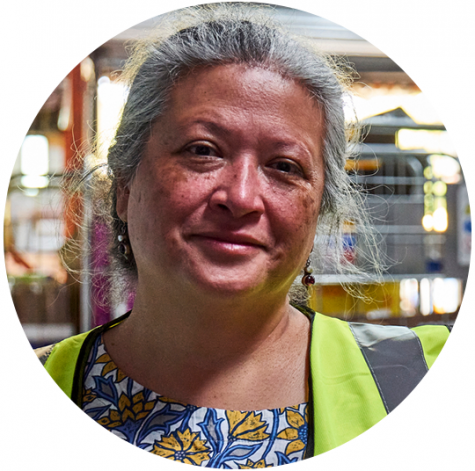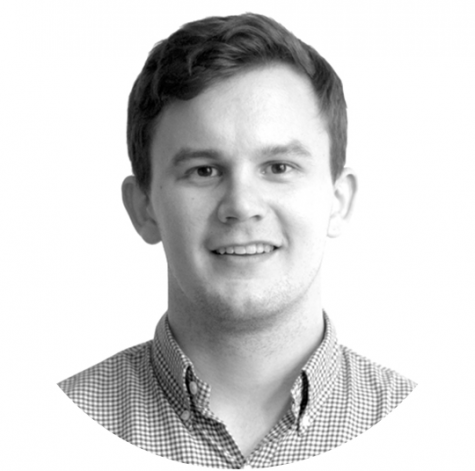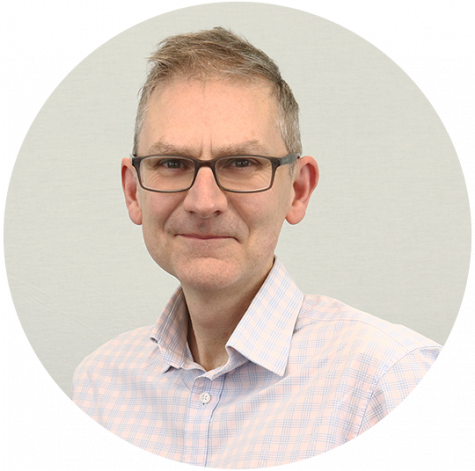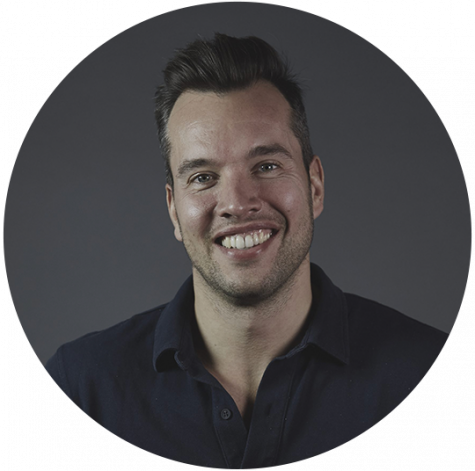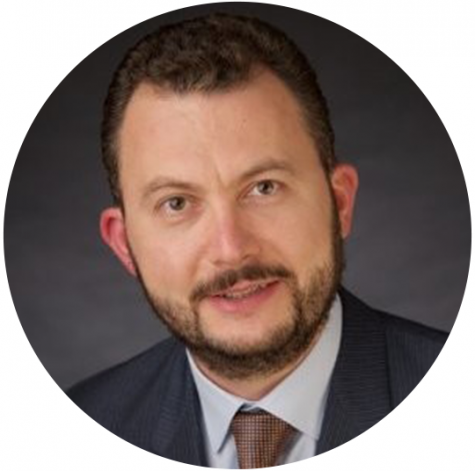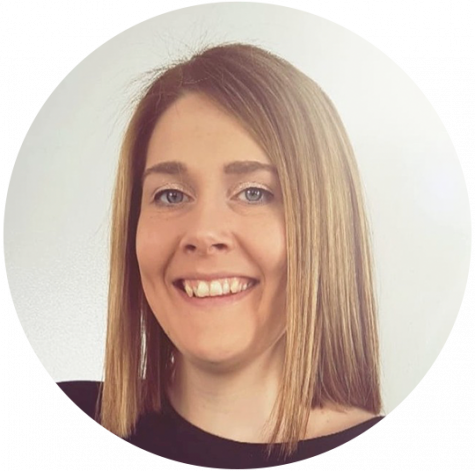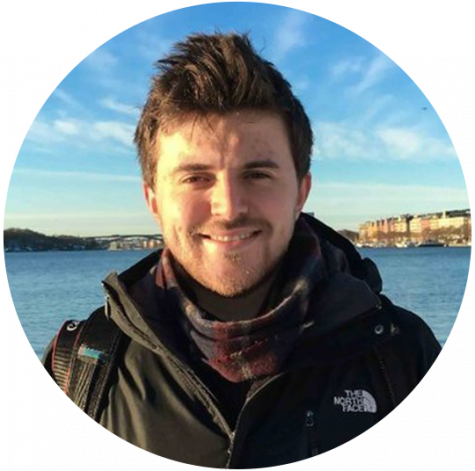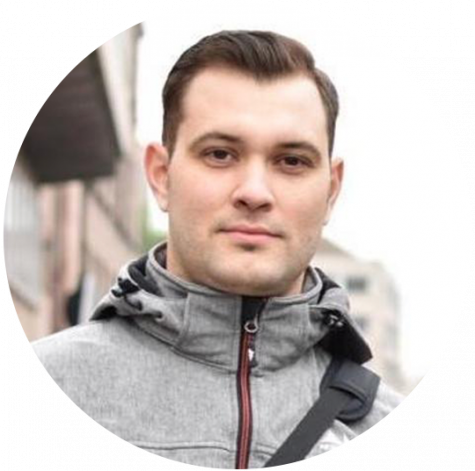 More than just inspiration
Join Peak for a day packed full of practical, actionable advice and direction on how to rethink decision making, embrace AI and start your transformational journey.
How can I use data science, ML and AI to unlock value within the data we collect?

How can I ensure that my teams and data do not remain siloed, not working together towards a common goal?

How can I manage transformational change within my business?

How can I ensure I balance profit with sustainability?

What lessons can be learnt from decisions that didn't work out for the best?

How do I create a single source of truth within my business?

How can Decision Intelligence impact my business?

How can I build and maintain high performance teams?